Positive Postcards: Did You Know?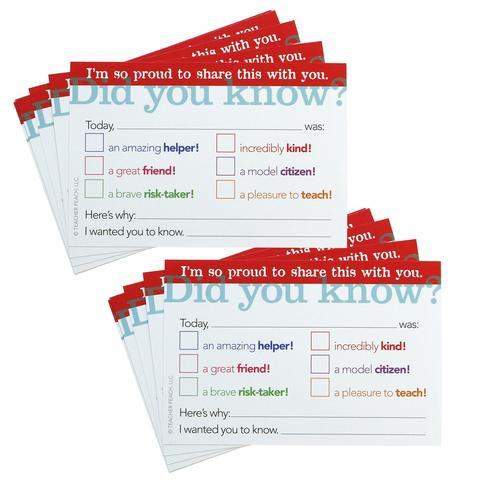 Positive Postcards: Did You Know?
Easy to use postcards to students from teachers, saving teachers time while making it possible to make a positive difference in a matter of seconds
Set of 2 shrink wrapped packs of 25 cards for a total of 50
Each card measures 6" x 4" with the reverse side blank for a note, address label and postage making them easily personalized
Perfect gift for teachers, mentors, coaches, and counselors with multiple uses with kids of every age
Postcard text reads "I'm so proud to share this with you. Did you know?"